Outdoor adventurers, eco-tourists, nature lovers, and history buffs are drawn to the plethora of activities and adventures Columbus County offers. Cultural festivals, museums, antique shops, and culinary delights will fill you with Southern hospitality until you burst at the seams.
Creativity flourishes in Columbus County
Traditional arts including pottery, fiber, visual, performing and literary, unique festivals, and celebrated performances are just a few of the show-stopping attractions bringing visitors to Columbus County.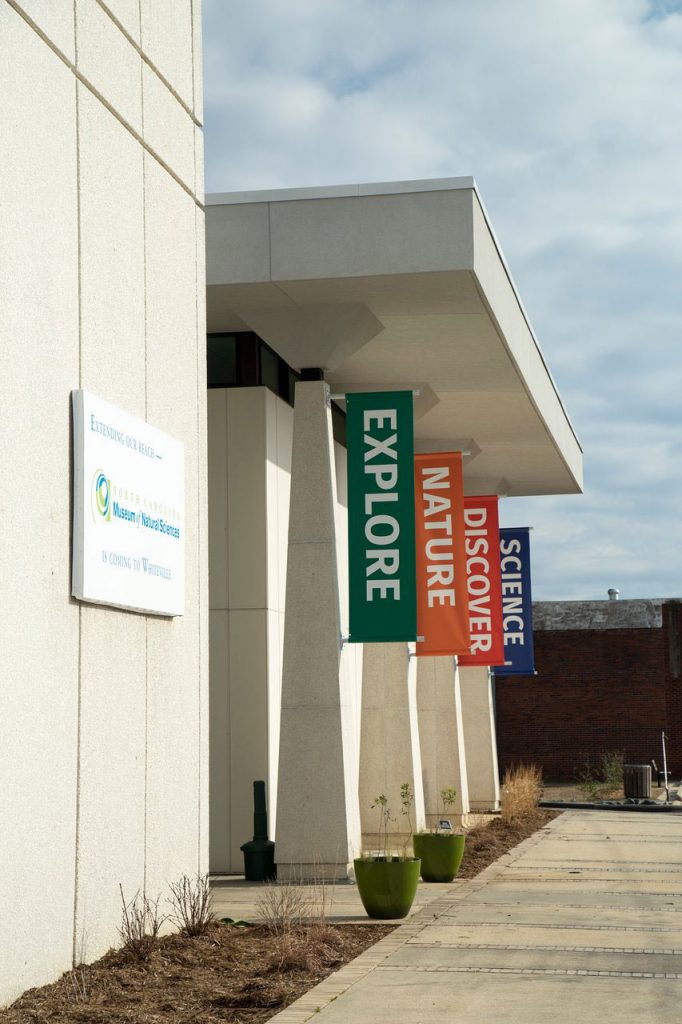 Our rich heritage and strong local talent combine to create a thriving arts community. Throughout the county, you will find artists' studios, craft fairs, live theatre performances, and teaching workshops. Columbus County has long been known for its talented artist including watercolorists, mixed media artists, singers and musicians, and fine craftsmen, including nationally known wood craftsmen from Crusoe Island, famously known for hand made "dug-out" canoes, bread bowls, and other objects made from old cypress tree trunks using only primitive tools.
From local artisans, live theatre and music, to craft fairs and local festivals, Columbus County culture infiltrates our communities and schools. Our county has long been known for its gospel, jazz, and bluegrass music, literary achievements including the A.R. Ammons poetry contest and several local authors, and celebrations. Visitors and residents are enthralled by the many agricultural-specific festivals such as the NC Strawberry, Watermelon, Yam, and Pecan Harvest festivals, as well as the extraordinary Waccamaw Siouan Pow Wow.
The Columbus County Arts Council is the primary coordinator and supporter of arts events in Columbus County. Its facility is open regularly for classes, exhibits, and performances, and a gallery of local artists' works is open Tuesdays, Wednesdays, and Thursdays from 9 am - 5 pm.
The arts start early in our lives, as evidenced by the annual Celebrate the Arts Festival, the state's largest student art festival, which features visual and performing arts by more than 1,000 students in Columbus County.
Organizations such as the Columbus County Theatre Association, the Southeastern Oratorio Society, Dr. Sharyn Edwards Piano Competition, and Southeastern Community College Concert also add greatly to our communities' cultural offerings.
History doesn't get shorted, either. Columbus County boasts three revitalized railroad depots in Chadbourn, Fair Bluff, and Lake Waccamaw which serve as museums and civic spaces, and the Vineland Station in Whiteville which is the city's civic center.
We invite you to join us in this exploration and celebration of the arts and culture of Columbus County.
Columbus County Arts Council
822 S. Madison St.
Whitehall, NC 28472 • 910-642-2787
www.columbuscountyarts.com
Downtown Whiteville, the county seat, is part of NC's Main to Main Trail.  The NC Main to Main Trail is a unique way to experience North Carolina communities. Since 1980, the State of North Carolina has been selecting cities and towns of all sizes to carry the distinction as designated North Carolina Main Street communities. These communities are actively engaged in the Main Street America network and are following the Main Street Approach™ to revitalize their downtown districts.
Green is great fun for the whole family
Columbus Count is the perfect getaway for those families and individuals who enjoy the outdoors: canoeing, kayaking, biking, camping, boating, fishing, hunting and bird watching are just a few of the many outdoor activities for all ages and skill levels.
Eco-tourist paradise
More than 100,000 years old, Lake Waccamaw is the largest of all water-filled Carolina bays and the third largest lake in North Carolina. Boaters, anglers and naturalists will discover rare species like Venus flytraps and Waccamaw killifish on the shores and in the waters of the bay. In the summer, you can stroll along any part of the 74 miles of shoreline and find brown-headed nuthatches, parula warblers, and white-eyed vireos. During the winter, numerous species of waterfowl can also be seen on the lake. While at Lake Waccamaw State Park, you may catch a glimpse of a white-taled deer or fox–or, if you are lucky, you may see a bobcat or black bear in the distance.
Near Lake Waccamaw, the stunning 5,722-acre Green Swamp Preserve is home to the threatened American alligator, red-cockaded woodpecker, and fox squirrel.
Meandering through our county is the 115-mile, federally-designated 'Wild and Scenic' Lumber River – recently designated on of North Carolina's Top 10 Natural Wonders. This blackwater beauty conveys kayakers and canoeists through passages lined with moss-draped cypress trees whose knees are home to pike, bass, catfish, and bream. The Waccamaw River is another blackwater body, flowing from Lake Waccamaw southward into South Carolina.
If you prefer your green getaway on horseback, our 5,000 square-foot Exhibition Center of Boys and Girls Homes of North Carolina hosts a variety of equine events – this is horse country, whether you're riding or raising them.
Whatever your outdoor interest may be, one call puts you in the hands of professional destination marketers at the Columbus County Tourism Development Authority. The staff at the bureau love outdoor activities as much as you do. Call 800-845-8419 or email info@discovercolumbuscounty.com and let them prove it.
Recreation and Attractions
Whether you crave the somnolence of a sleepy river town, enjoy breathtaking scenery while kayaking, or revel in Colonial history, Columbus County can ensure that you have the time of your life.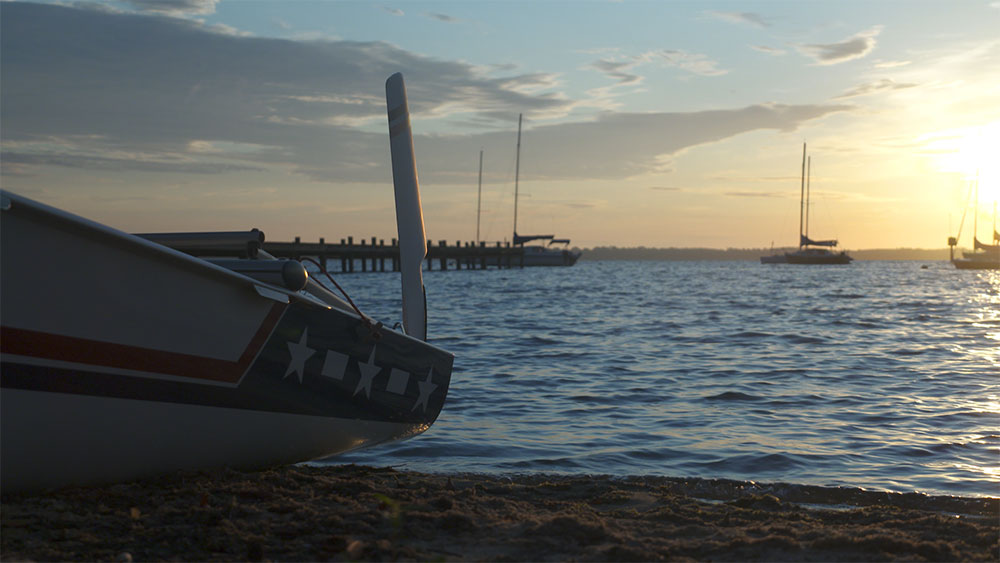 Fill your days with adventure in the Green Swamp Preserve, paddle a canoe through blackwater rivers, and meander through the boutiques and restaurants of several small towns. Relish those long forgotten sunsets as you camp near Lake Waccamaw. From superb fishing and hunting to touring historical sites, the array of activities is almost limitless.
Our Parks and Recreation departments work constantly to enhance, preserve and expand our greenspaces while offering a wide variety of programs and facilities. Nearby coastlines feature miles of pristine beaches while golfers can choose from dozens of PGA-quality courses with their awe-inspiring vistas. For those who like the nightlife, the options range from nearby downtown Wilmington, with its bistros and nighclubs, to Myrtle Beach and its vibrant music scene. And, of course, NCAA sports, NASCAR races and more are never far away.
Right here in Columbus County, celebrate the natural history and cultural heritage of our forests and forestry at the North Carolina Museum of Forestry in Whiteville. A newly renovated facility opened in 2011, and features a collection of North Carolina wood specimens collected in the 1920s, forest-related tools, giant prehistoric ground sloth bones collected in Columbus County, and a North Carolina Tree Trail. The exhibits look at the natural world through the distinct lens of North Carolina's diverse geography, geology, plants, and animals.
Leave the woods to stroll through the vines at Grapefull Sisters Vineyard near Tabor City, a working vineyard with several varieties of muscadines planted. With a winery, inn, RV campground, and numerous places for celebrations, weddings, festivals, and the like, Grapefull Sisters Vineyard is both a peaceful getaway and a fabulous event venue.