Columbus County Culinary Delights
From hometown favorites to "ethnic" eats, Columbus County is bursting with flavor. Find out where the locals go to whet their appetites and satisfy their cravings for home cooking and tempting treats.  Are you local?  Why drive far from home, when you can become a foodie in your own backyard?!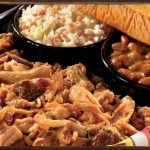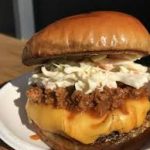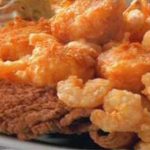 For lip-smackin' good barbecue, check out Joe's Old-Fashioned Barbecue. In operation since 1964 (with a history that dates back to 1947 as Bennett's BBQ) and known as the county's oldest family-owned restaurant, this barbecue haven serves up tender BBQ, juicy ribs and chicken, pork chops, seafood, sandwiches, and of course Joe's famous sauce. Pair delicious meats with hush puppies and slaw and a variety of other delicious sides. Top your meal off with peach cobbler and ice cream.
Hamburgers just might be America's favorite food, and thankfully Columbus County offers some of the best "hamburger joints" around! Whether served at a grill, diner, restaurant, or through a drive-through window, we dare you to find your favorite!
Downtown Whiteville's "Hamburger Heaven" includes Ed's, Wards, Penn's and several others.
Calabash-style seafood restaurants are found all throughout Columbus County.  Whether at the Lake, Tabor City, or Whiteville, Dale's Seafood offers all your favorite seafood dishes, lightly breaded and fried to a perfect golden brown.  In addition to southern classic shrimp , crab, and fish, Maya's Crab Shack, in the Eastern end of the county, offers snow crabs, blue crabs, and lobster tails.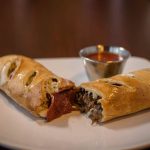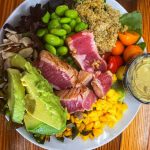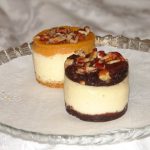 If you're craving international cuisine, we've got that too! Find fine dining at The Chef and the Frog that offers dishes with an exotic flare including an award-winning curry recipe that has been passed down through the chef's family for generations.
For a rural community, we have some of the best and most authentic Italian and Mexican food around.  Ask any local and they will tell you that the iconic Pizza Village is one of their favorites.  Whether it's because of the delicious thin-crust pizza or Mr. Pete, himself, no one can guess.
From the famous steak sandwich to healthy, farm-to-table options like quinoa bowls, Penn's Grill is a must-try!
Whether you want to eat your dessert first or save it for last, Columbus County has just the right sweets that definitely won't leave you hungry!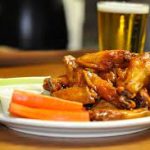 With 25 TVs, Ivy's is the perfect place to catch the game while munching on some wings and their breaded fries, which are to die for!